Questions are the foundation of your review cycle, serving as key tools for obtaining vital performance insights. On your Mesh platform, there's a special place called the 'Question Library.' Think of it as a bookshelf where all your important review questions are kept. This 'bookshelf' makes it super easy to find and use these questions again and again in different review cycles. This helps keep the review process simple and consistent every time.
You can navigate to your Question Library from within Review Settings on the Reviews page. Simply go to Reviews Page > Preferences (in Reviews Settings section) > Question Library.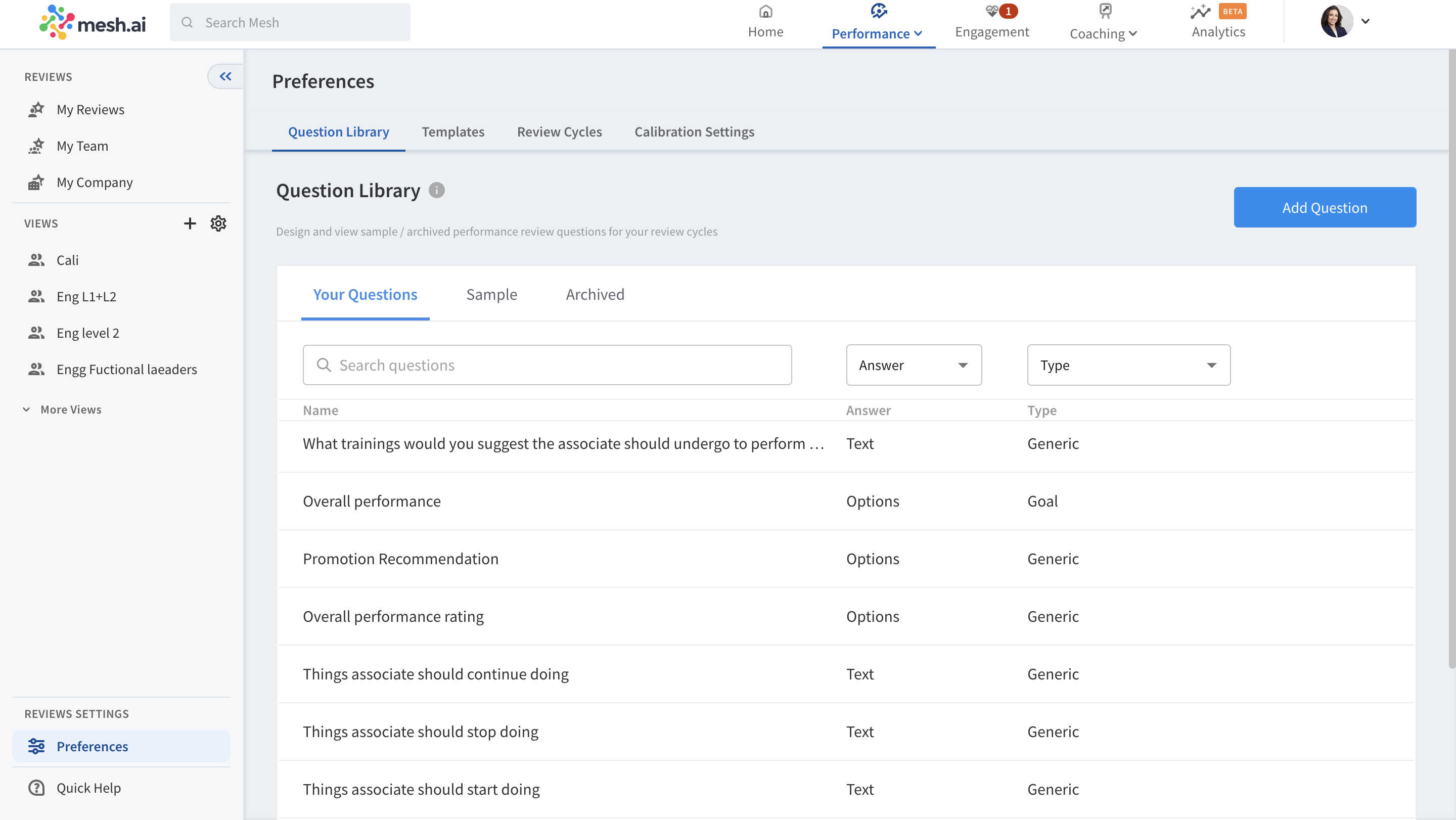 Navigating to the Question Library
Step 1: From your home page, go to the Reviews Page, you can find that under Performance in the top navigation bar
Step 2: Click on Preferences under the reviews settings section on the bottom left of the page
Step 3: From the page that opens up on clicking, navigate to the Question Library section
And you're in the Question Library! Now start adding questions to the library and to review cycles.