Setting up a development plan for a direct report is exactly the same as setting it up for yourself.
You have to set up the development plan for your direct report by visiting the Explore tab in My Team view.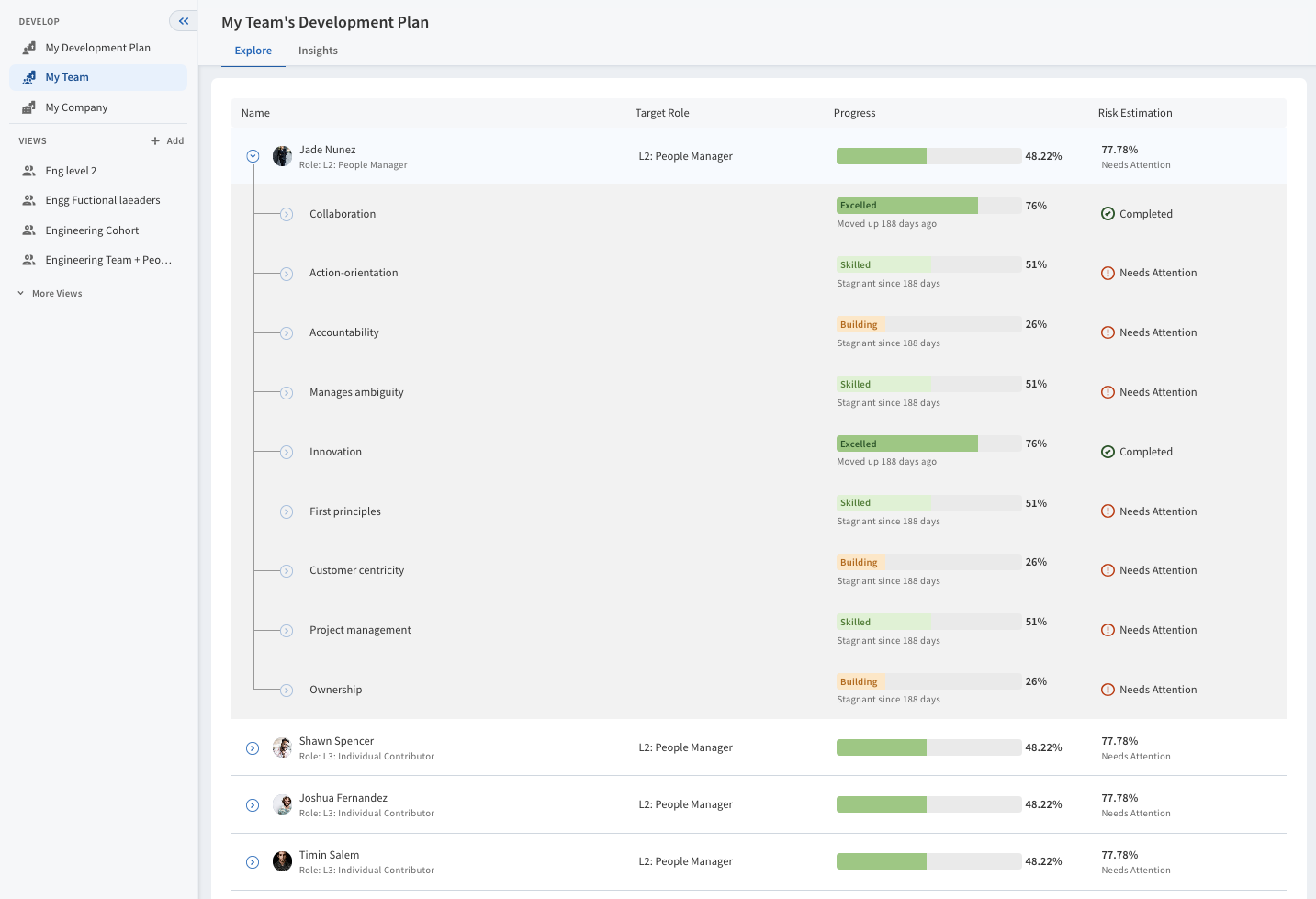 If the direct report has not set up a role , you cannot start building a development plan. You can only add it to discuss in your next 1:1 as agenda point.