Once you have set the role , you can start building a development plan for each competency.
Click on any competency on the Develop homepage , My Development Plan to open the competency panel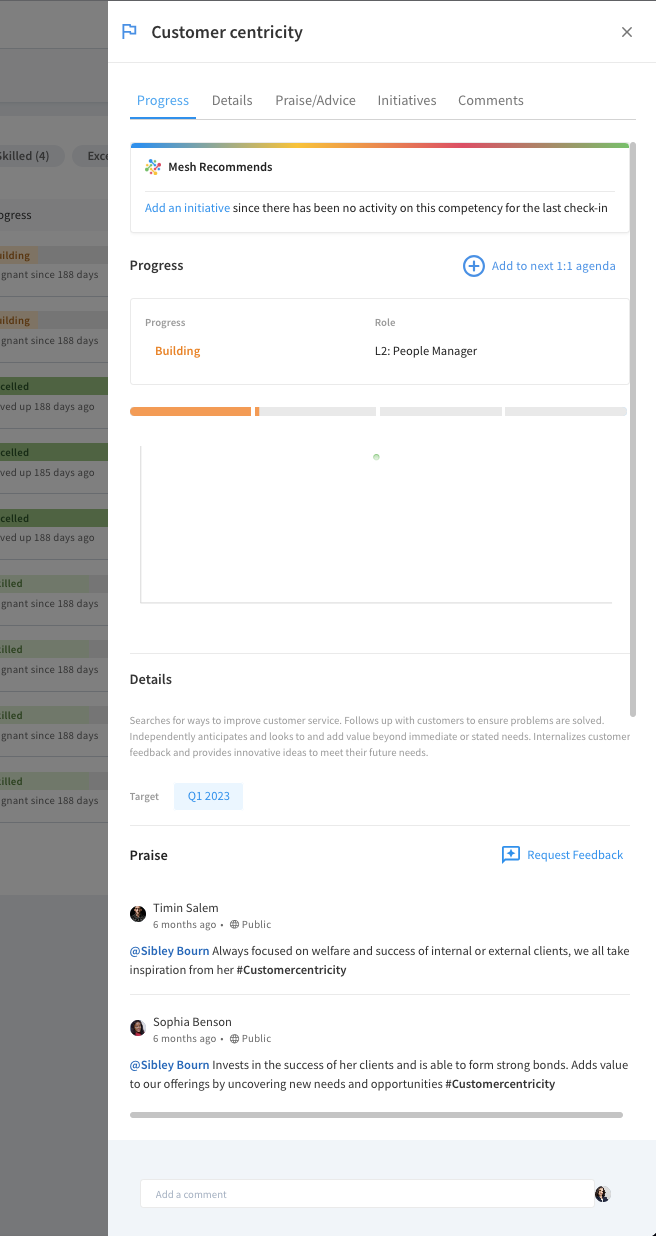 Leveraging Mesh Recommends

Mesh Recommends is our personalised recommendation feature that revolutionizes the way you interact with our product.
Mesh Recommends for Develop gives you actionable items that you can do to quickly progress in your competency such as
Requesting Feedback
Adding Initiative
Setting Target quarter Date
Adding to next 1:1 agenda
You can add a competency to your next 1:1 agenda with your manager to discuss and set up initiatives for excelling in the competency by clicking on the ' + Add to 1:1 Agenda button'

Changing and Tracking Progress
Changing Progress: Progress change happens in two ways
Automatically
For a competency, when you receive praises your progress increases and when you receive advises your progress decreases
Manually
Once you have completed initiatives or you had a discussion with your manager about your progress, you or your manager can simply check in by changing the progress.
Whoever among you or your manager selects a level of progress , they have to check in with a comment about the recent progress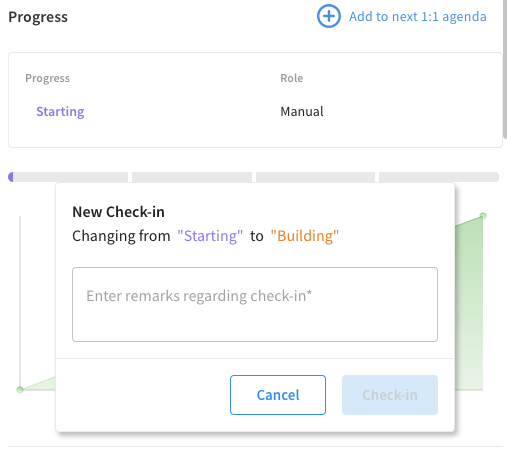 There are 5 levels in progress:
Not critical : The employee does not need this competency to be successful in this role
Starting : The employee has just started working on this competency
Building : The employee is currently making healthy progress to developing this competency
Skilled : The employee has displayed this competency consistently over a period of time
Excelled : The employee has displayed this competency consistently and is helping peers develop this competency


Tracking Progress : You can track progress of the competency from the line chart which shows you point when you checked in to change progress.

Setting up a target quarter
You or your manager can add a target quarter date which is the quarter by when you would want to excel in the competency

Receiving Praise and Advice
All praise and advice received for the competency shows up in this section. You can request feedback for this competency by clicking on the Request Feedback button.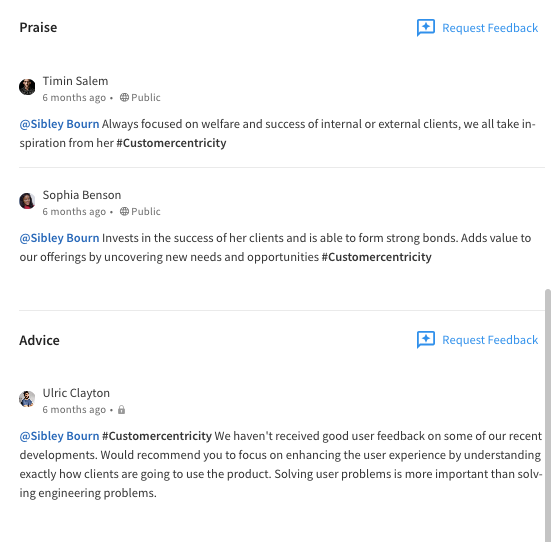 Adding Initiatives
You or your manager can add initiatives which will help you in skilling up in the competency . Click on + Add Initiative and type in your initiative and press enter.
You can also set up the due date and add child initiatives by clicking on the initiative which opens up the initiative panel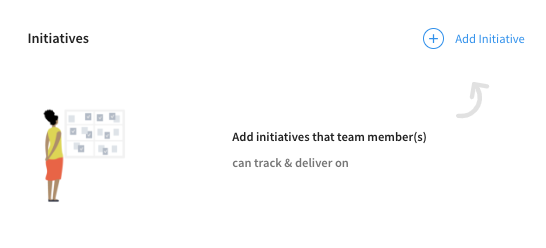 Adding Comments
You or your manager can also add comments which serve as a qualitative way of tracking progress.
Check-ins which are done during manual progress update also appear here along with other updates.