Introducing Quick Glance, a feature designed to provide comprehensive information during 1:1 meetings like past 1:1 meetings and data from other modules such as Reviews, Goals, Initiatives, Feedback and Develop.
Note: This feature is only available for manager/ skip manager 1:1s and not peer 1:1s

Access quick glance from the right side of the of you 1:1 instance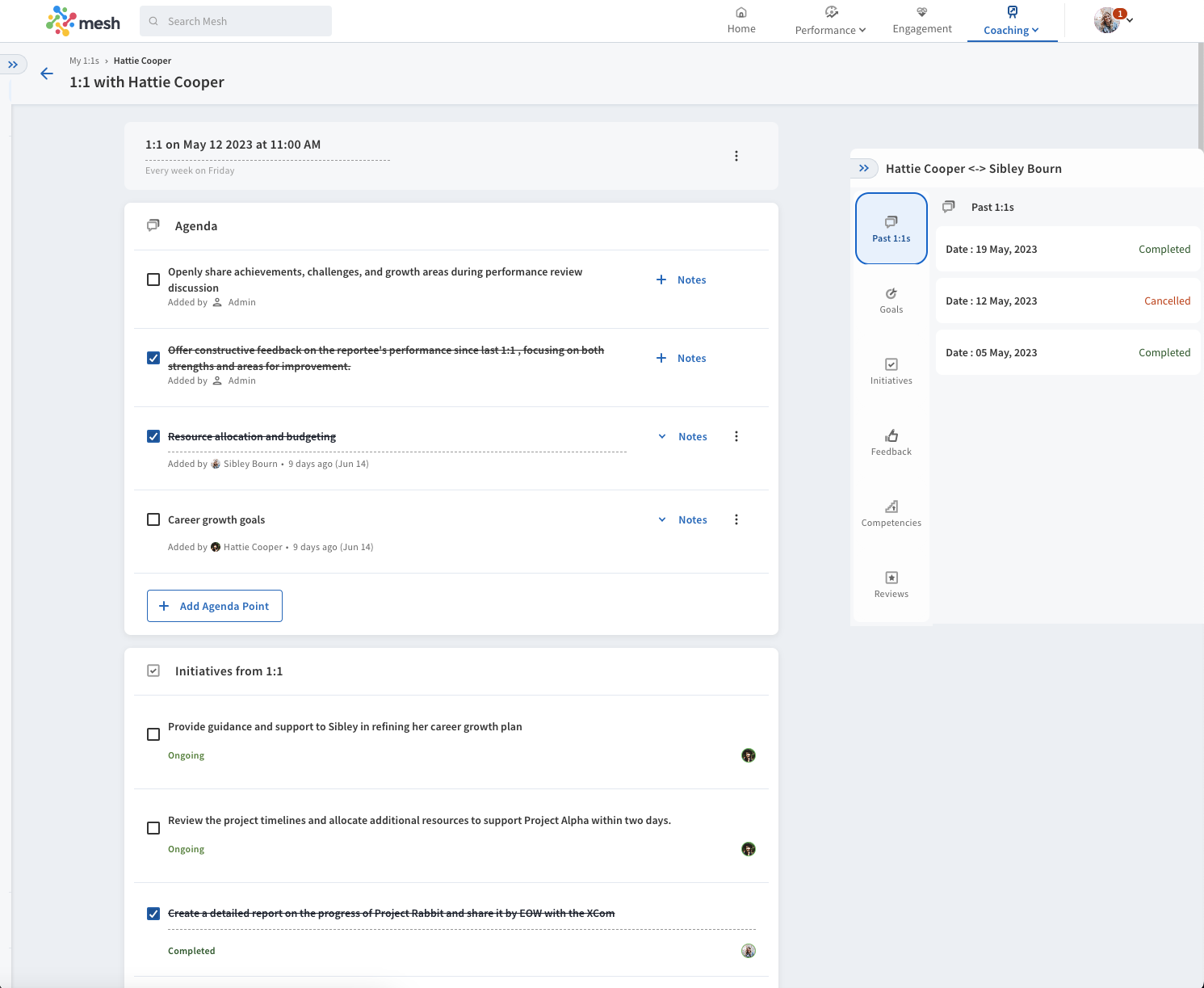 Past 1:1s - 1:1s List
Mesh 1:1s offer quick navigation to past 1:1s to look at the initiatives added , the. agenda points discussed and the meeting notes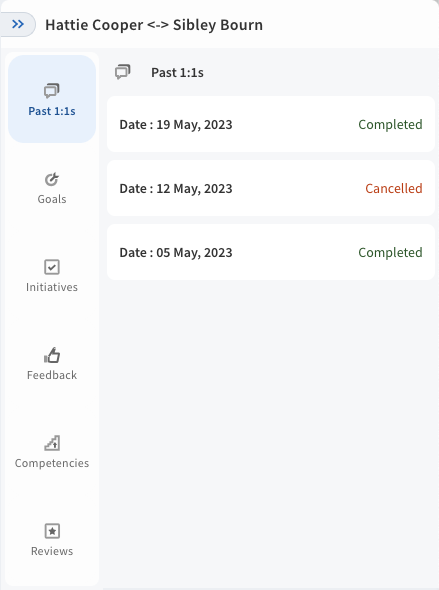 Other Modules
Data from other modules enables
Managers to provide targeted feedback, recognise achievements, and identify areas for improvement.
Employees can gain a clearer understanding of their performance and receive guidance on their development journey.
Note: Managers see the module data of their direct/ indirect reports but reports can not see module data of their Managers

Goals and Initiatives :
Managers can quickly refer to Goals and Initiatives set for the their direct / indirect report (other participant), track their progress, and offer guidance on achieving targets.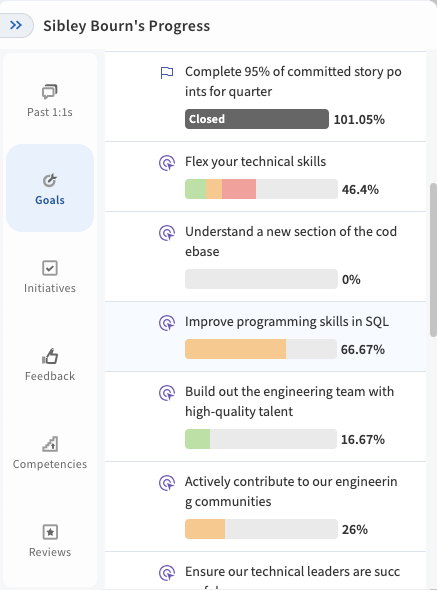 .
Feedback and Competencies :
Feedback received from peers, superiors, and subordinates can be readily available, allowing for a comprehensive understanding of an individual's performance and growth areas.


Progress achieved in functional and behavioural competencies can be looked at. Initiatives for skill development and feedback received from other colleagues can offer managers data in one place to give suggestions to foster growth for their reports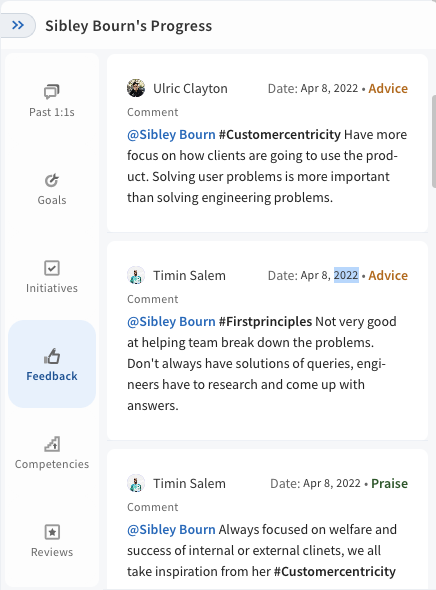 .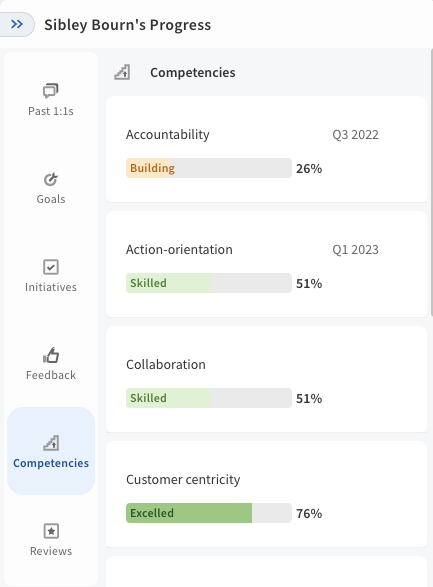 Reviews
Managers can easily access performance review data, including strengths, areas for improvement, and developmental goals.