With
Mesh
, you can now cascade key results as children to other key results to align them across different levels, departments, and teams, fostering a cohesive and coordinated effort towards organisational success.

By default, "KR-KR Cascading" is disabled for organisations.
If you have enabled "KR-KR cascading", your "Explore" page may look like the one below, since you can create child goals for key results.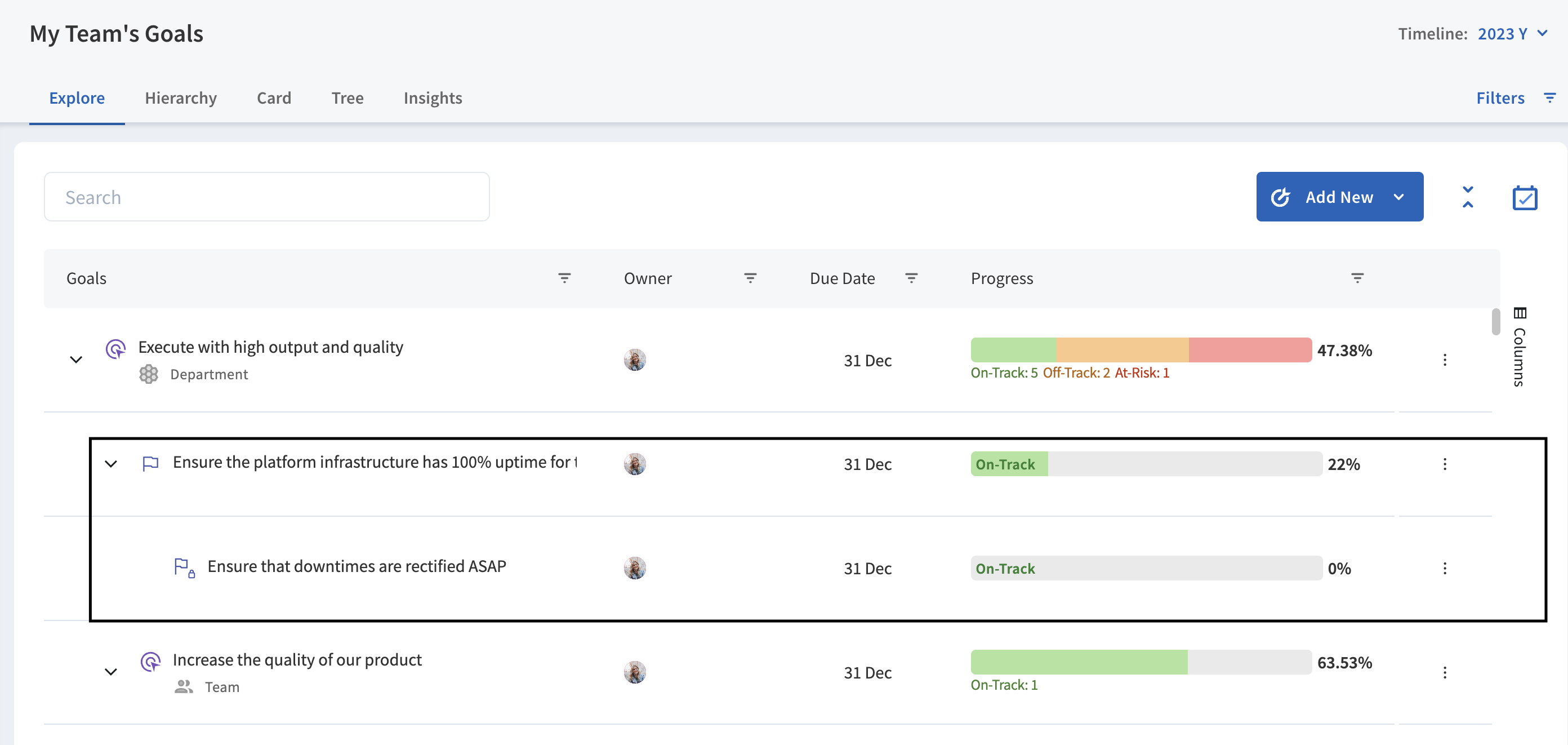 In order to enable cascading for key results, please feel free to
contact our team
.