Integrate your Mesh account with Slack for sharing activity in your company's Slack channels.

Integrating Mesh with Slack allows your employees to keep up with your Mesh activity through your company's Slack channels. Mesh will push updates to your Slack whenever a user receives public Feedback, updates a public Goal, is prompted to complete a Review, or posts a public Update.
‍By bringing Mesh to Slack, you can see when someone creates, updates or completes any goal or initiative in one place without ever leaving the app. In particular,
🎯 Get updated when a new goal is created and what business objectives they're aligned to
✍️ View activity of what initiative your team members will deliver on
💁 See collaborative action of which team members will be working on projects and initiatives together
🔔 Get notified whenever goals and initiatives are completed so you can go back and appreciate your colleagues for a job well done
📆 Easily see when deadlines have been updated or extended
✌️Whenever anyone updates an initiative or goal, it'll also show on Slack
👀 Check your upcoming 1:1s and set agenda items straight from Slack
‍Now, to begin with the integration, follow the below steps. (To set up your company Slack integration, make sure you're an admin on both your Mesh and Slack accounts)
Step 1: Go to settings under "Me". Then from the left-sided panel, go to Plugins << Slack.
Step 2: Click on "Add to Slack".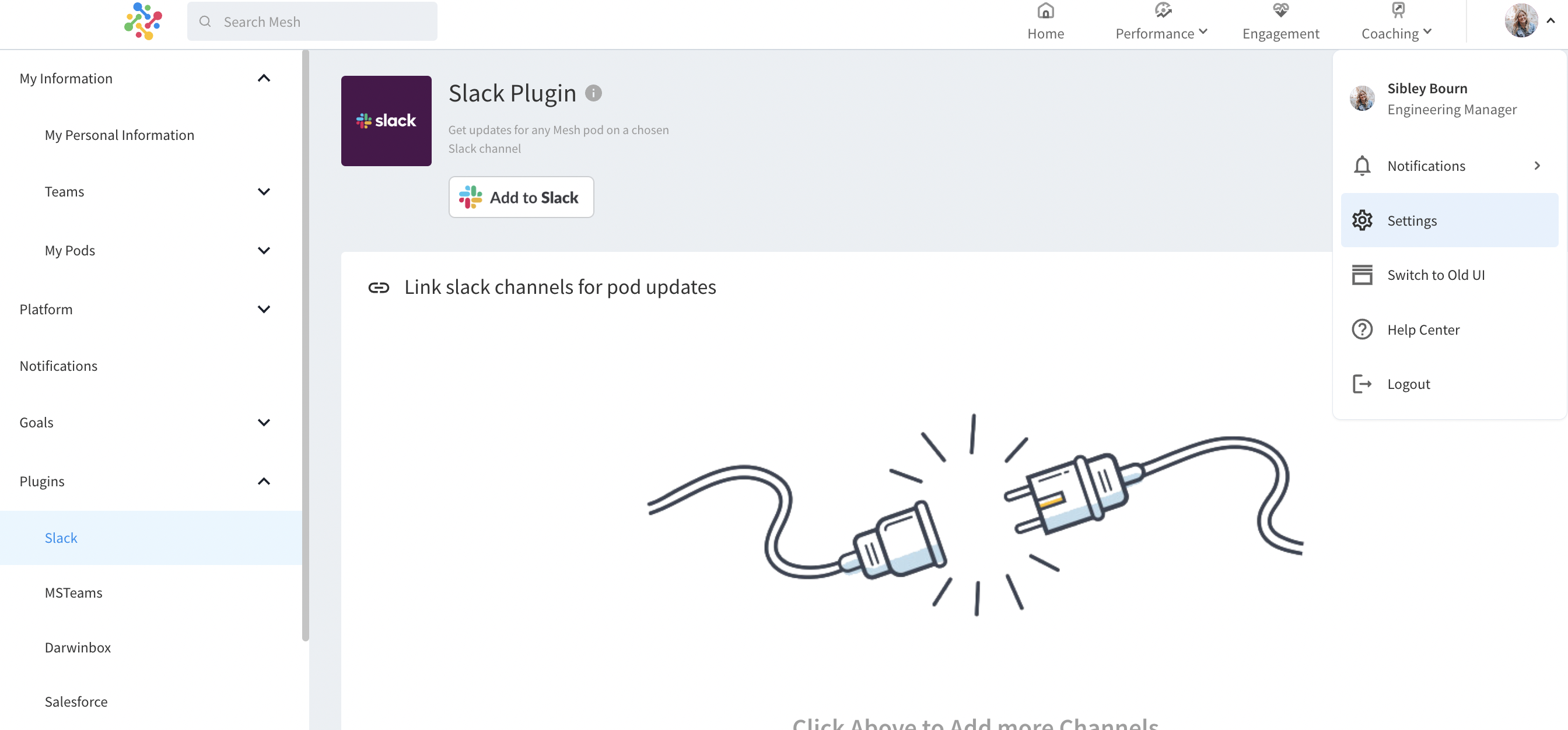 Step 3: You'll be taken to Slack's website where you can authorize the Mesh integration with your Slack. (You must be logged-in to your Slack)
Step 4: Hit Allow to complete the authorization process.
Step 5: Head over to your Slack account and go to the apps section at the bottom of the left-sided panel. Click on "Add apps".
Step 6: Look for Mesh by either searching through the search box provided on top or simply by scrolling down.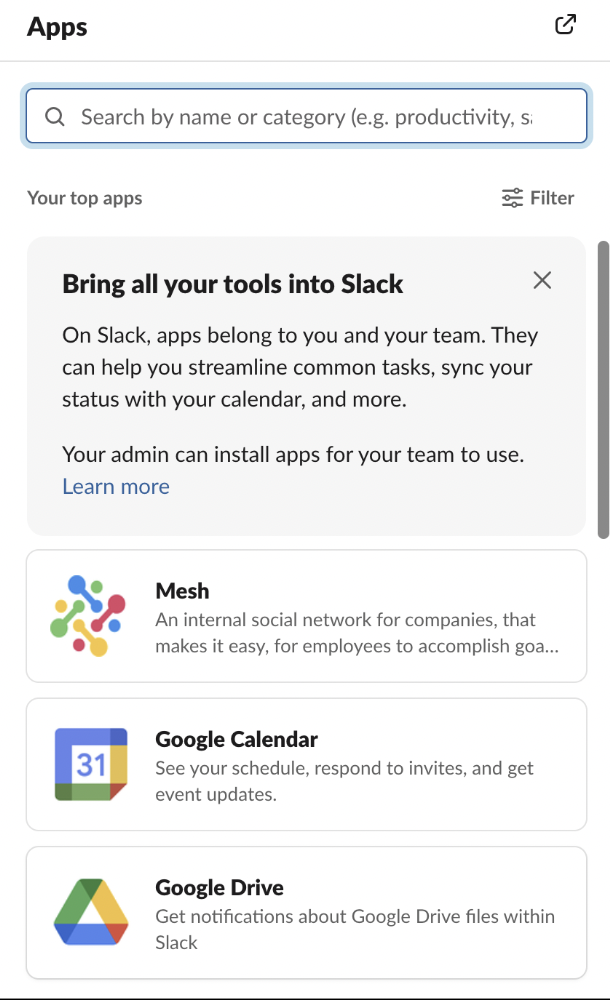 Step 7: Clicking on the Mesh app will make it appear under your apps section, in which you will now be able to see all your personal and team updates.
Step 8: Head back to your Mesh settings panel and click on Notifications. Next, enable notifications for Slack.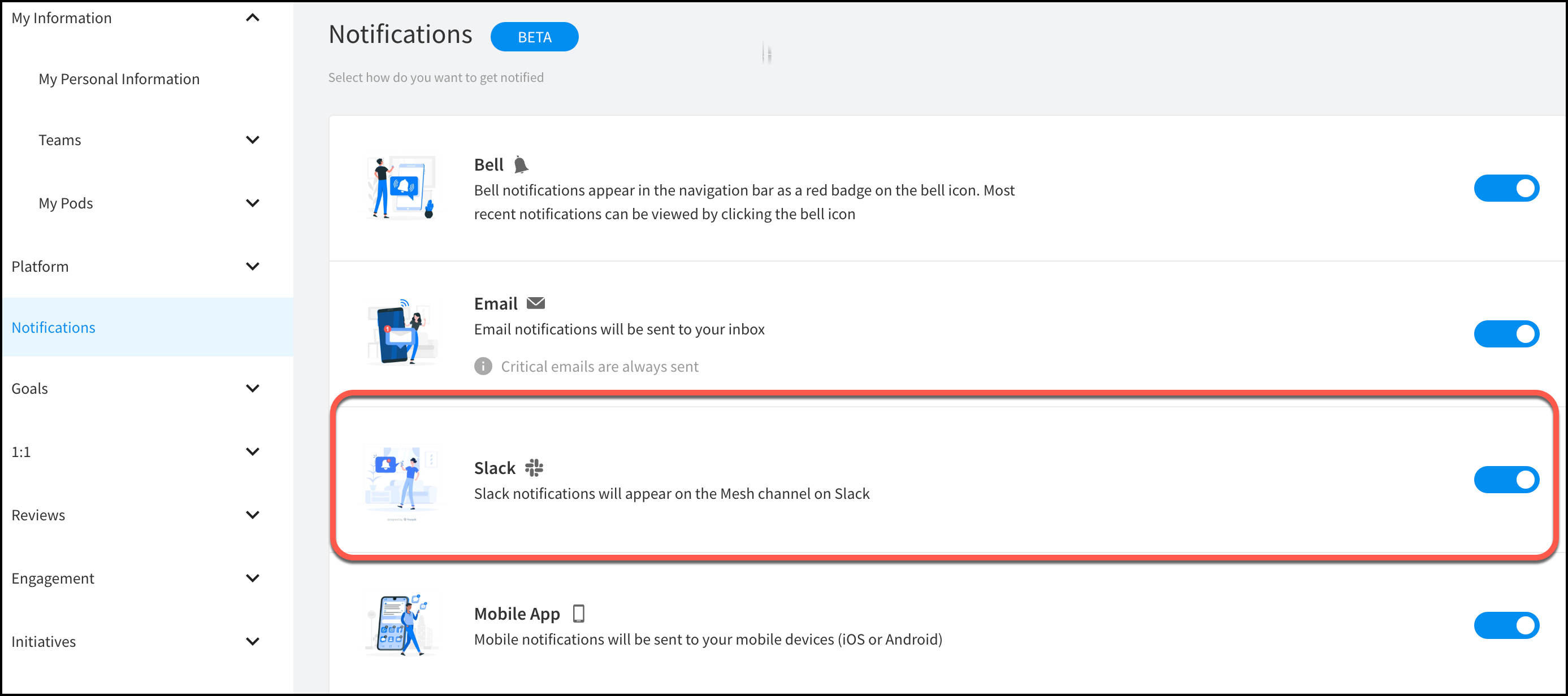 You can also pick and choose what do you wish to get notified about on your slack via the same notification settings. And this will be across the individual modules as well as the Mesh feed.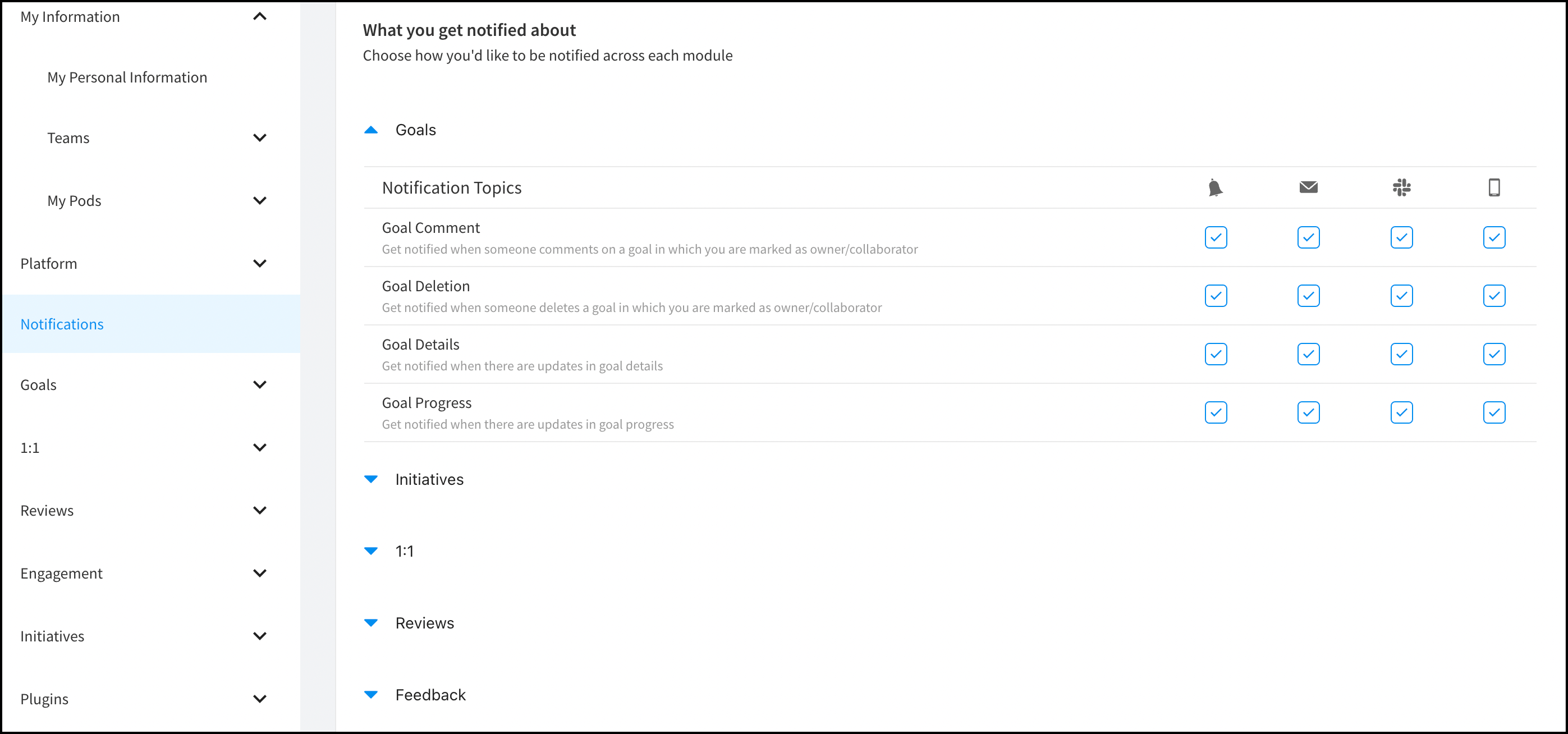 Finally, for operating Mesh on your Slack, use command,
/Mesh help - This will bring in a list of all the commands you can use for specific purposes such as Request Feedback, check-in on your Goals as well as set agenda items for your upcoming 1:1s.