Organizations that use Microsoft Teams for their internal communications can now use the Teams integration with Mesh to view all their Goals and Initiatives.
Companies that use internal communications tools like Slack or Teams, we try to make it easy for them to do their most important tasks related to Mesh, right from their tool. Among a whole host of other things, this also involves editing and updating goals, viewing the collaborators on particular initiatives, keeping a track of your progress, conducting manager 1:1s and creating custom tabs.
Let's look at the step-by-step procedure of integrating Teams with your Mesh account. (To set up your company Teams integration, make sure you're an admin on both your Mesh and Teams accounts)
Step 1: On your Mesh dashboard, go to Me >> Settings >> Plugins >> MSTeams. You'll see the Microsoft Teams App page where you'll have to click on "Install" as shown below. This will take you to the Microsoft Teams login page.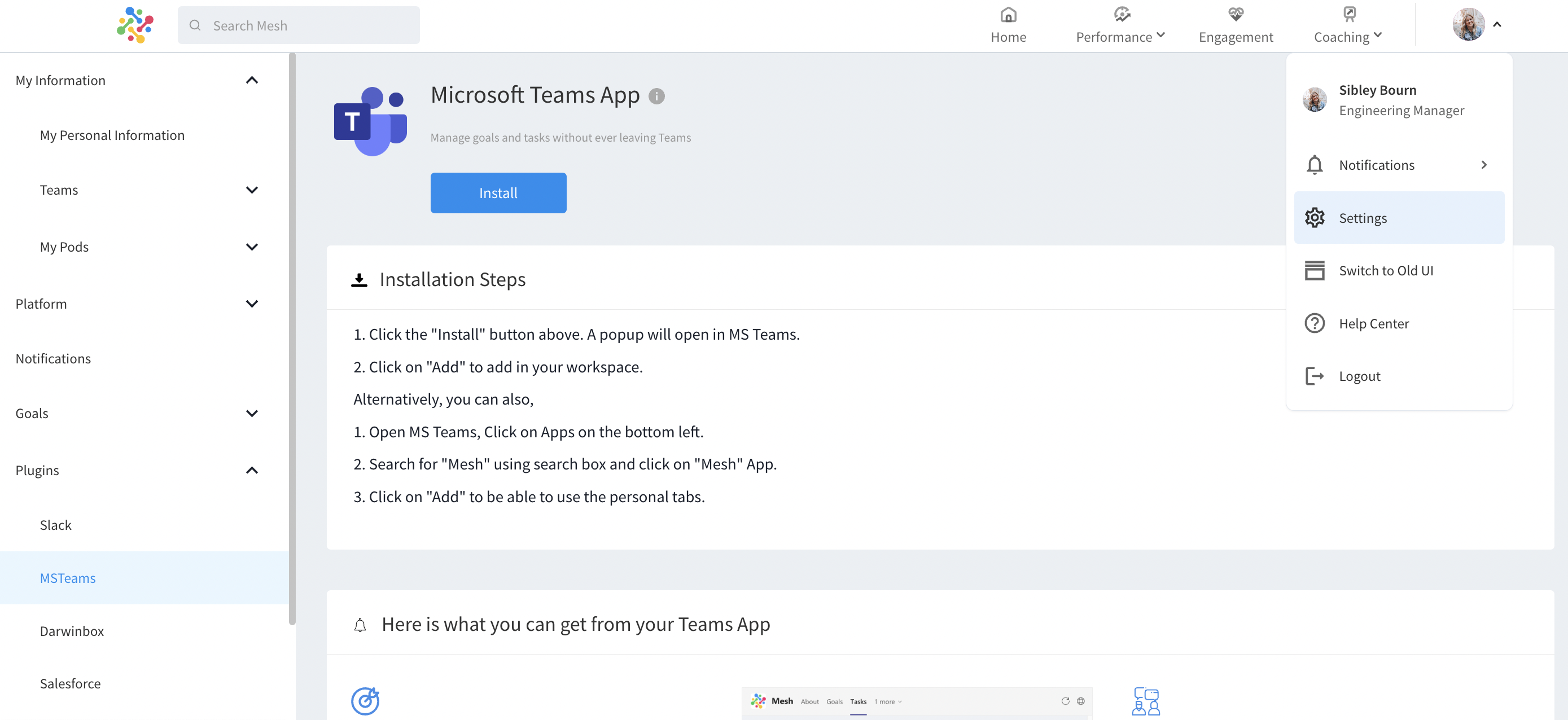 ‍Step 2: Once inside, in the side panel, go to Teams apps > Manage apps.‍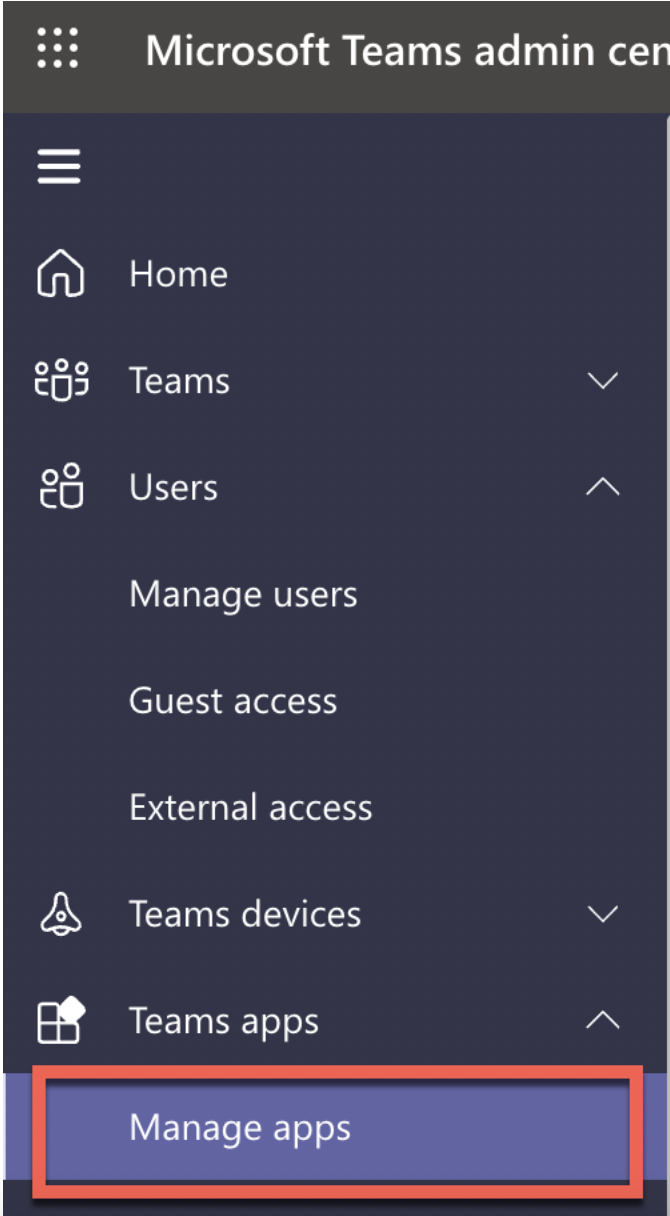 ‍And search for "Mesh" using the search box.
Step 3: In the below screen, toggle the button to "Allowed". This essentially means that the Mesh app is now available to be used by the users of MS Teams in your organization.
Step 4: Next, login to your Teams dashboard and go to "Apps" at the bottom left corner of the screen.
Step 5: In the search bar on the top, search for "Mesh", clicking on which will open the below window.‍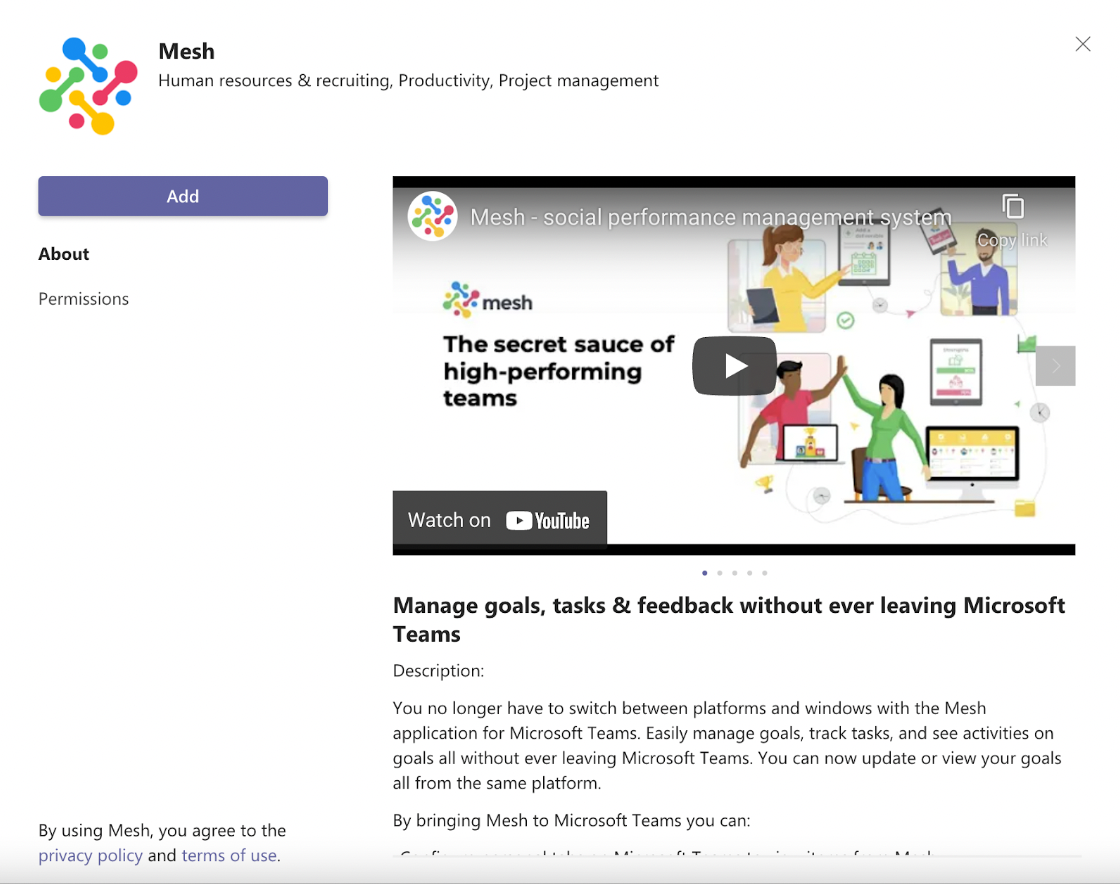 ‍Step 6: Hit "Add" and you'll see the Mesh logo on your Teams dashboard, with specific tabs for Goals, Initiatives and Feedback.