Previously, access to view all Objectives was restricted only to administrators, who could navigate to Insights and select "All employees." However, in line with the OKR philosophy that emphasises transparency and accountability, we have made significant changes to our system.
Introducing a new view called "My Company," every user will now have access to view all Company level Objectives displayed at the top of the cascade tree, previously only accessible by administrators.
Located conveniently in the left sidebar of the Goals module, users can expand these objectives and view all sub-objectives and Key Results aligned with them, allowing them to stay informed about the entire organisation's progress. This expansion action can happen at any level, giving users greater control over the information they receive.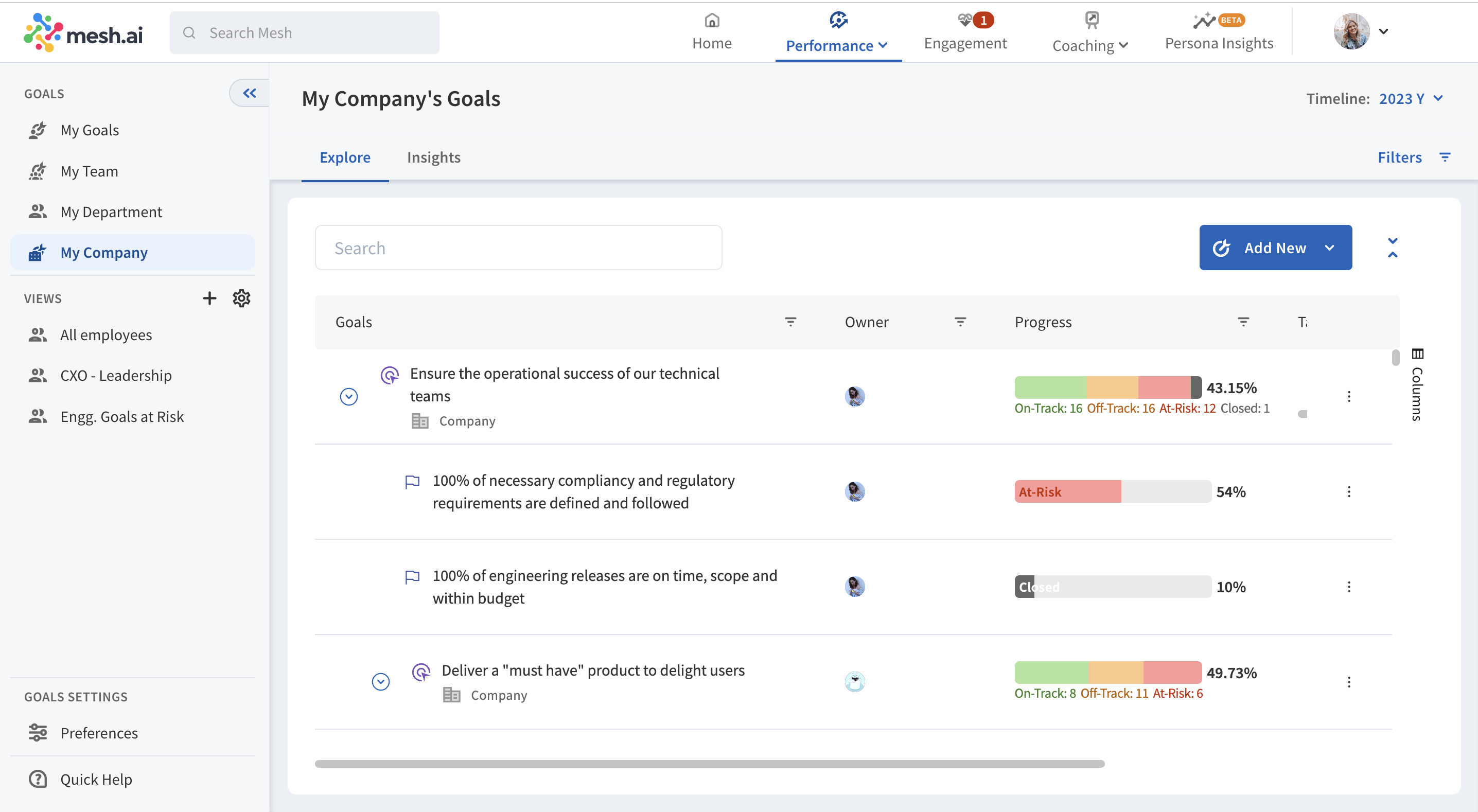 Private Key Results will remain hidden from users without access to them, ensuring the utmost security and privacy of sensitive data.
Moreover, users can expand the side panel by clicking on any Objective or Key Result to access all relevant information. It is important to note that the Objective or Key Result side panel will only be editable based on the user's access, providing a streamlined and secure approach to data management.