As an admin, you get more capabilities on Mesh to understand the performance of the entire organization, in addition to team-wise performances as well as individual performances, from the same window. This not only saves you time but also helps you with an aggregated view of what the entire organization has been up to and how they are progressing on the company's Objectives.
Once you're on the Mesh homepage, click on "Coaching" in the top navigation bar. This will open a dropdown from where you need to click on the "Feedback" option to open its homepage. Here, click on "My Organization" from the left pane and you'll be greeted with the following page.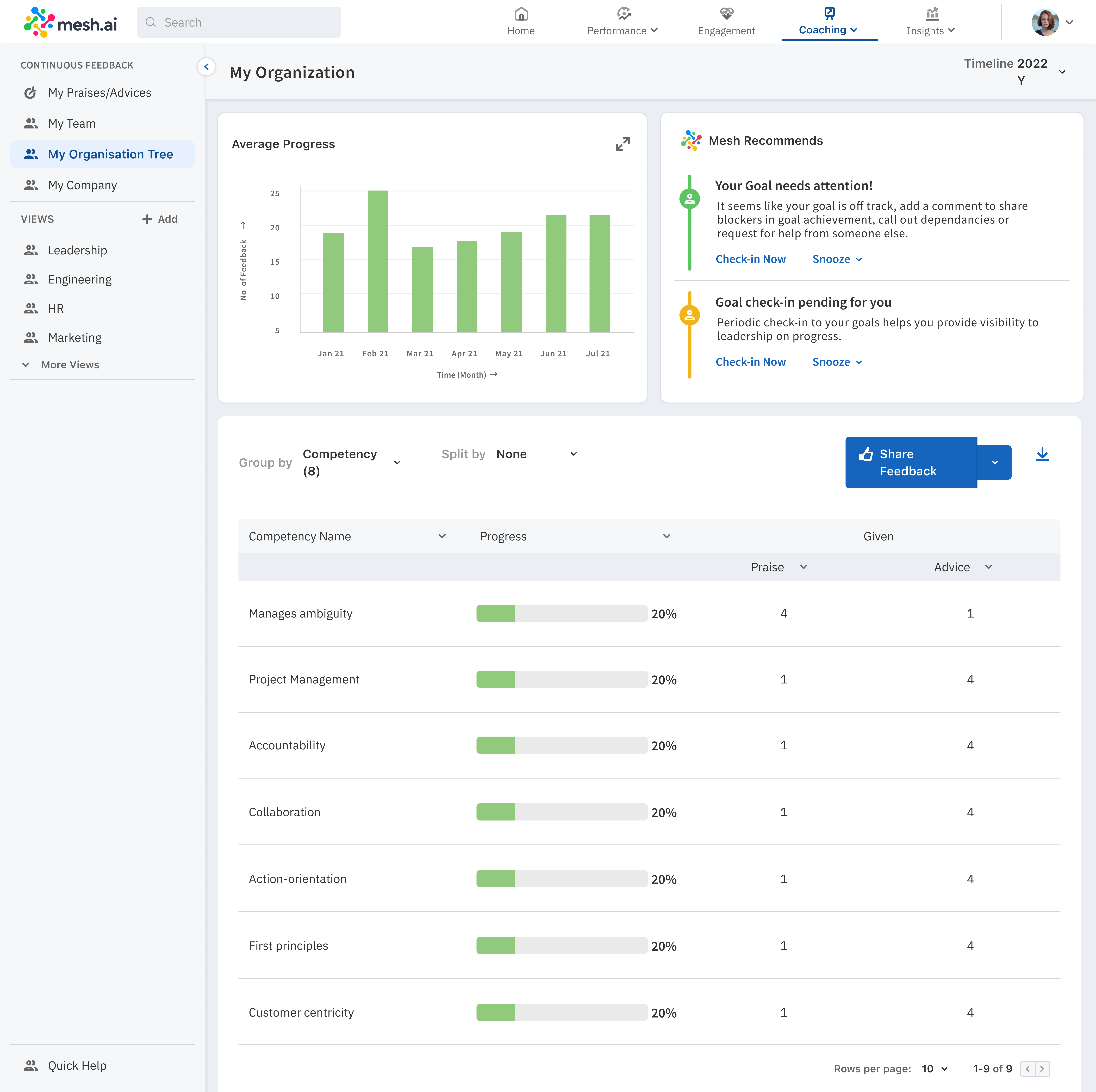 The table after this has two types of categorizations available and as an admin, what kind of information you get about your organization tree's performance depends on this categorization. Clicking on the "Group by" will result in a dropdown consisting of the categorizations - competency and org tree.
Group by Competency
Grouping by competencies will tell you about the performance of your team on your organization's competencies. On a scale of 100%, it will showcase how your team is progressing on individual competencies. The basis for this progress is calculated in terms of the precise number of praise and advice that have been given for the said competency.
Group by Organization Tree
Grouping by org tree lists down all the people managers and then outlines the number of praises and advice that their respective teams have both shared and received. You can also see the number of employees reporting to the managers and once you click on the arrow beside the profile icons, you'll get a cascaded view of the same data for each of the direct reports as well.