At Mesh.ai, we understand that security is paramount in today's digital landscape. As a cutting-edge platform designed to enhance performance enablement and productivity, safeguarding your data and privacy is our top priority. We are committed to providing a secure environment for our users, enabling them to focus on their goals without worrying about potential threats.
We are proud to have the following security certifications to our name: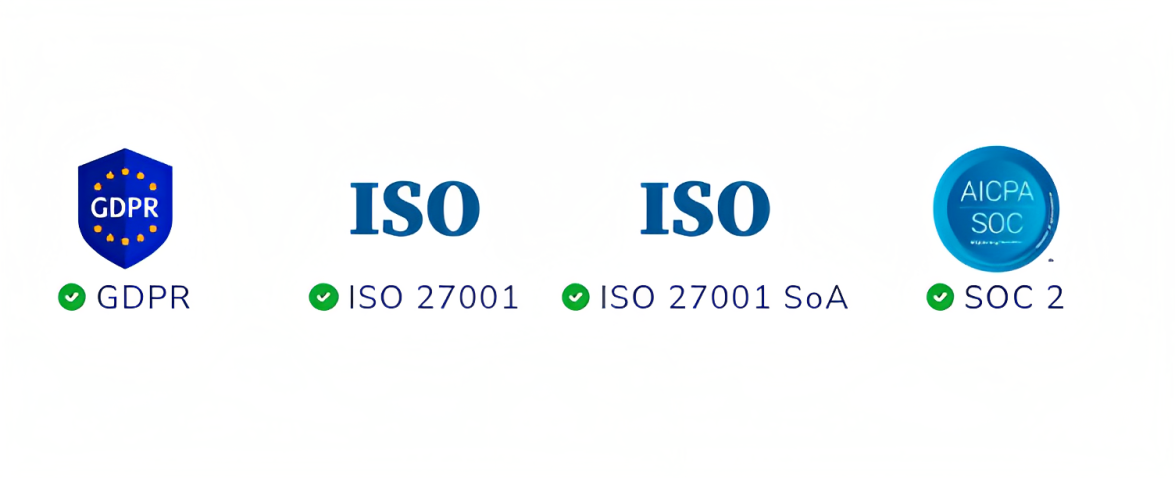 You can read more about how Mesh safeguards your data here.