You can view all your upcoming and archived 1:1s under My 1:1s > Explore .
Active 1:1s
The Active tab shows you the list of all your 1:1s along with
Next 1:1 : The time and date of your next occurrence.
Completion % (last 4 1:1s) : How many 1:1s have been completed out of the last 4 instances.
Check out how 1:1s are marked as complete : Completing a 1:1
Click on a row to go to the upcoming instance of the 1:1.
You can also see rows of those direct reports or direct manager with whom you have not created a 1:1. Clicking on the row opens up the Add New 1:1 panel.

Learn how to navigate through the instance on Using and Managing 1:1s
Archived 1:1s
The Archived tab shows you a list of inactive(deleted) past 1:1s along with
Last 1:1 : The last occurrence date before archival

Archived on : The date of archival
Click on a row to go to the last instance of the 1:1 before archival.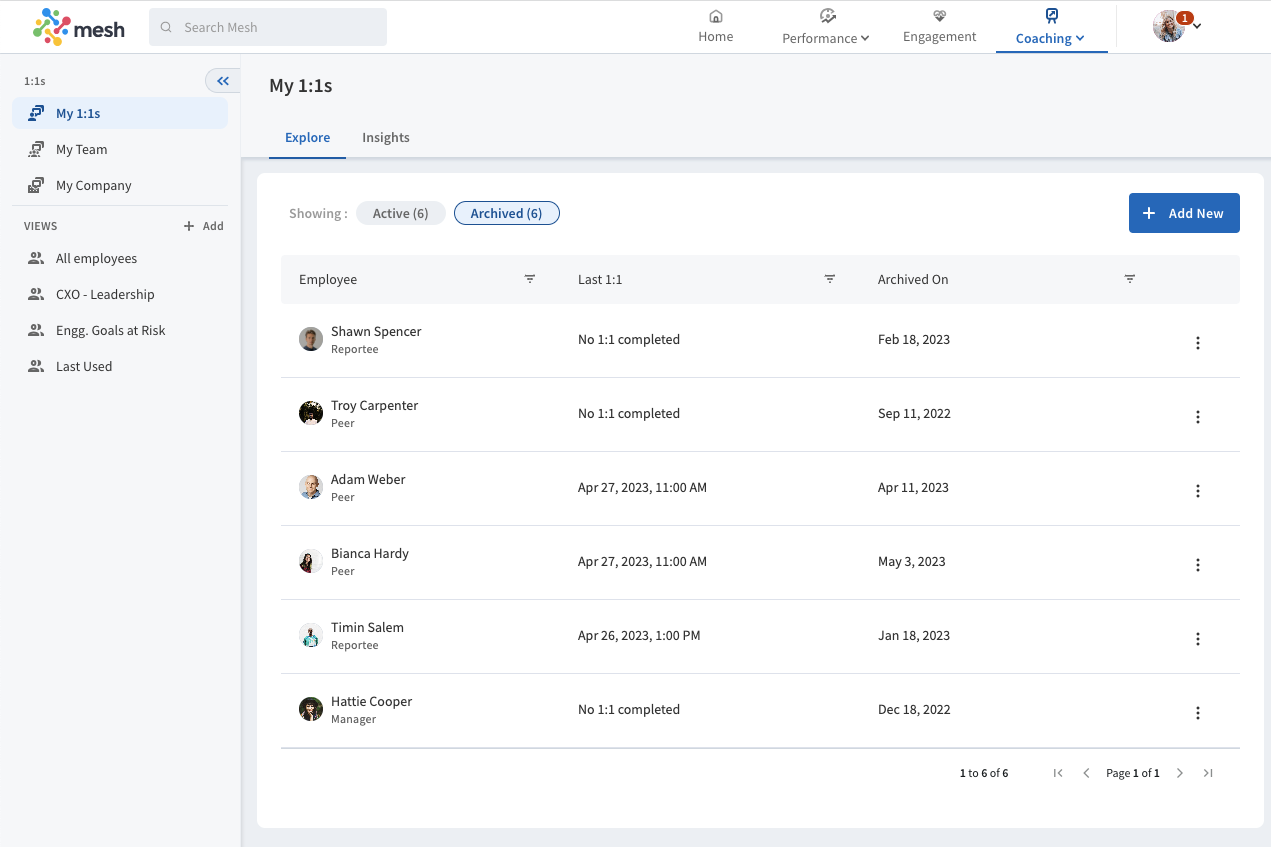 Archiving / Un- archiving a 1:1
You can either Archive / Un- archive a 1:1 by clicking on the kebab (፧) menu on the 1:1 row or from any 1:1 instance.